Waltham Forest Poetry Competition (Poets Corner)
Closing Date: Friday 7 September 2018 (midnight UK time)
Click here to enter online by Submittable (you'll be asked to sign up if you haven't used it before), but you can also enter poems by email or post – see below.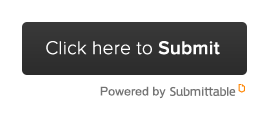 Details: Judge: Meryl Pugh. Theme: A Bright Future. 3 prize categories: Adult, Young Poet, and a Local prize for anyone living, working or studying in Waltham Forest. Submit up to 4 poems on the theme up to 40 lines maximum per poem, not including the title. Adult prize: 1st £300, 2nd £200, 3rd £100. Young Poets prize: 1st £50, 2nd £30, 3rd £20. Local prize: 1st £50, 2nd £30, and 3rd £20. The top three poems in each category, plus a number of Commended poets, will be published in a prize winners' anthology and on our website. The overall winner of the Adult and Young Poets' competitions will be offered Poetry Society Membership (if they are not a Member already).
Entry fee: Adult prize: 1st poem £3, subsequent poems in the same submission £1. Entry for Young Poets is free.
Poems are judged anonymously, so please don't put your name or any identifying information on your poems.
At the time of entering the competition, you must be 18 or over to enter the Adult prize and under 18 to enter the Young Poets prize.
Prize winners will be notified in late September 2018 and invited to an award ceremony in Walthamstow, London E17 on Monday 29 October at Ye Olde Rose and Crown Theatre Pub.
No person may win more than one prize, though more than one poem may feature in the list of Commended poems.
HOW TO ENTER
1. via Submittable – the quickest and most convenient way to send your poems. You can submit your poems online and pay* at the same time. If you haven't used it before, you'll be asked to sign up.  *The Young Poets prize is free to enter if you're under 18.
2. by post to A Bright Future, 82 Somers Road, London E17 6RS. Entries to the Adult competition should be accompanied by a cheque payable to 'Forest Poets'. We can't accept debit/credit card payment. Please enclose a stamped, self-addressed envelope if you would like confirmation that we have received your poems. On a separate piece of paper from the poem/s, enter your name, address, daytime contact number and email (if you have one), and the poem title/s. This will ensure that poems are judged anonymously. Please don't use staples on your manuscripts and don't put any identifying details on the poems.
3. by email to poetrycompetition@yahoo.com with 'Poetry Competition' in the subject line. In the text of the email, please include:
your name, address and daytime contact number
the poem title/s.
method of payment – you can either pay by cheque, as above, or pay directly into our bank account – please state that your payment is for the Waltham Forest Poetry Competition.
Account Name: Forest Poets
Account Number: 51602934
Sort Code: 40-02-02
Attach your poems in a separate Word document, and please do not include any identifying information on the poems themselves. This will ensure that poems are judged anonymously.
JUDGING and odds 'n' sods

The judge will read all poems entered into the competition. The judge's decision is final and neither the judge nor anyone associated with the running of the competition will enter into any correspondence.
Under no circumstances can alterations be made to poems once entered.
No one associated with the running of the competition is eligible to enter.
Poems must be typed, in English, and the original work of the entrant.
Poems must not be previously published or self-published (including online), broadcast, accepted for publication elsewhere, or the translated work of another poet.
Due to the sheer volume of entries, only successful entrants will be notified. Details of the full winners list will be announced publicly on our website in October 2018.
Any questions? Email poetrycompetition@yahoo.com